Circa 35 Years Experience
SPRA AWARD: WINNING BEST SAFE WORKING
We are so excited to announce that we have been awarded the SPRA Best Safe Working 2020 award for Project M.
ENVIROPLY ROOFING LTD IS A SIKA SARNAFIL AND IKO APPROVED FLAT ROOFING CONTRACTOR SPECIALISING IN SINGLE PLY, HOT MELT, AND LIQUID WATERPROOFING ROOFING SYSTEMS THROUGHOUT LANCHASHIRE, CUMBRIA, MANCHESTER, LIVERPOOL AND THE NORTH WEST

Enviroply Roofing Ltd is a specialist flat roofing contractor with over 35 years collective experience in the flat roofing market. Based in the heart of Lancashire, we work across the North West and Cumbria and in major cities such as Manchester and Liverpool, bringing our expertise and experience to commercial, Industrial and larger domestic projects. We pride ourselves on our high standards of workmanship and the quality of our highly skilled installers, who all share our dedication to delivering every project on time and to our exacting standards. We are approved by Sika Sarnafil, IKO and other leading roof product manufactures.

ISO 9001:2015 CERTIFIED
Here at Enviroply Roofing we are proud to be ISO 9001:2015 certified.  This is an internationally recognised standard that ensures the products and services we deliver are tailored to the needs of our clients, through a dedicated and effective quality management system.
With our ISO 9001:2015 certification we can offer our clients the assurance of quality across all the areas of our business. From research and development to risk assessments and handling data, we use robust and well-defined procedures to ensure the quality of our business and ensure strong business continuity processes.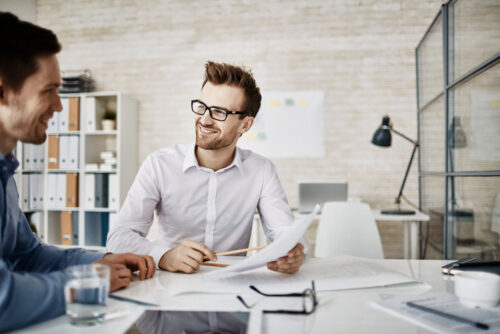 Communication and consultation
Where it is appropriate, we offer a free initial consultation so that we can fully understand your requirements and the details of your project enabling us to make informed recommendations.
Clear and competitive pricing
We will always provide a clear and competitive quote for your project based on your specification. Where we believe there to be opportunities for value engineering, or indeed optional extras or alternatives we will highlight these for your consideration.
Staying safe
As you would expect from any reputable roofing contractor we are fully Health & Safety accredited (CHAS), and have a comprehensive H&S management system to ensure compliance to industry standards. Our installation teams are all CSCS registered and attend regular relevant training.
Skilled installation and quality inspections
Our team attend intensive product and installation training prior to becoming qualified, and only then can install any of our roofing systems. Combined with our internal quality plans and manufacturer inspections, we ensure that every installation meets the required standards.
Inspection and maintenance
Additionally, we can offer ongoing inspection and maintenance of your new roof under a separate Maintenance Contract, ensuring your roof will have a prolonged life. Please just ask for a quote.
We are CHAS and Constructionline accredited, and our workforce is fully CSCS Health and Safety trained.
Working alongside our Health and Safety consultancy partner, we ensure every project that we deliver complies with health and safety legislation.  As members of Constructionline and Builders Profile, our clients can be confident that we are up to date with current policies and procedures and can review these at any time.
Through our partnership with all the market leading manufacturers we have access to a wide range of roofing systems, backed up by manufacturer led product training, ensuring our workforce are fully qualified installers of all our products.  So, whether your project is a new build or a renovation; 20,000m2 or 100m2; single ply, liquid waterproofing or hot melt; we will have a solution to meet your needs.
Single Ply Roof Installations
Single Ply is versatile and durable and is an option for any type of roof structure.  As experts in our field, we can provide high quality and quick singly ply installations to meet any specification and budget.
We'll help you choose from a range of manufacturers, including market leaders Sika Sarnafil and IKO Polymeric, to achieve the results you're looking for.
Read More
Hot Melt Roof Installations
Hot Melt is a great solution if you've got a completely flat roof or the roof layout is complex.  Also, commonly used as an inverted roof system.
Due to it's fast installation and curing times, we can have your roof resistant to adverse weather conditions such as rain, snow or frost on application.
Read More
Liquid Waterproofing
Liquid Waterproofing can be applied to almost all existing surfaces, making it an ideal solution for the repair or refurbishment of a roof that is failing, and is a viable option for new installations too.
Because our installers only need to have on site what they need for that day, it's great for jobs where access or storage is a challenge.
Read More
Value Engineering Services
For us, considering Value Engineering options comes as part of the package.  We pride ourselves on our ability to able to offer options and alternative solutions to meet your requirements.
Using our industry experience and wide ranging network of suppliers and technical expertise, we have been able to save our customers thousands.
Read More
"Enviroply Roofing was asked to help on a house build project in Lancashire for BBC's DIY SOS: The Big Build, donating roofing materials and the services of our experienced and highly qualified Roofing Installation Team to help out in a good causes. More details will be available once the programme is aired in the Autumn."
DIY SOS Big Build Team
"I have, would again, recommend Enviroply to any sector of our industry, especially education given their performance at North Cestrian School. Jake was incredibly easy to deal with. Nothing was too much trouble. You'll have no issues with Enviroply. I look forward to seeing them on my next project."
Shaun Smith – Project Manager – Conlon Construction
"Enviroply Roofing Ltd have been a roofing subcontractor to john Southworth Builders Ltd on numerous projects we have undertaken during the course of our business. The work included the supply and installation of single ply roof coverings in strict accordance with required specifications. Enviroply performed all subcontract works on these projects in a safe, timely and professional manner. The work was adequately staffed and supervised, and we look forward to the opportunity to work with enviroply on future projects going forward."
Mark Quinn – Contract Director – John Southworth Builders Limited
"Enviroply laid the single ply roofing membrane at Royal Court Theatre in Liverpool city centre. I was very happy with the product. Your staff worked safely and efficiently to get the job done whilst working to accommodate other contractors on site. I will be glad to consider Enviroply again in the future."
Peter Cresswell – Project Manager – John Turner Construction Group
"Enviroply Roofing have provided a professional, cost efficient solution to our roofing needs and deliver projects on time to a high-quality standard."
Simon Harrison – Site Manager – Watson Homes
"Enviroply Roofing carried out a scheme at Altrincham comprising of two apartment blocks with over 1000m2 of roofing work. The standard of work was of the highest quality installation and workmanship. All the work was carried out to our strict programme which was crucial due penalty clause's within the main contract. I would therefore have no hesitation in recommending Enviroply Roofing for any single ply roofing work."
Alan Williamson – Quantity Surveyor – MCI Developments Ltd